Car Wreckers St Albans
Car Wreckers & Free Car Removal in St Albans Area
Used Car Parts for All Make & Models
Cash for Cars upto $18,999

Cash For Cars St Albans
We buy unwanted cars and pay cash on arrival. Instant cash up to $15,000 for cars, vans, trucks and 4wds. Get free car evaluation and sell your car within two hours.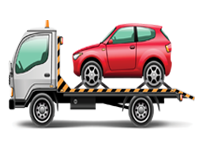 Car Removals St Albans
Our company provides free car removal service. It means we will come to your premisies for payment and paperwork and we will tow it away without any additional charges.
Car Wrecking St Albans
If you are looking for used auto parts or thinking to dismantle your car with local car wreckers then contact us now. We are car wrecking and salvage yard.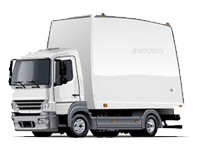 Car Dismantlers
We dismantle cars, vans, trucks and 4wds for parts and scrap metal. So, you can sell any scrap, junk, wrecked, rusted or even accident vehicle to us with bumper cash.
About Car Wreckers St Albans & Spare Parts
If you have a car for sale but it is damaged, old, scrap or junk, then you can use Car Wreckers St Albans to dismantle and wreck it. Our company buy unwanted cars, vans, trucks directly from customers and pay cash for it. We accept all vehicles in any condition regardless of their make and model. We are located in St Albans and have a very skilled auto wrecking crew which is always ready to help you with your vehicle wrecking and recycling.
Car Wreckers St Albans Company is a one stop site for salvaged auto parts where can find heaps of cars available for wrecking and parts. We have several salvage yards located all around the Melbourne. When you contact us, we will first determine whether you need a part or you want to sell your car. In both cases, we will provide you best service on same day. You are just required to contact us through our help line or you can send an email by filling our online evaluation form.
Top Paying Cash for Cars in St Albans
What makes a cash for cars company a top cash for car company? You can find many top cash for cars and car wreckers companies in St Albans and particularly Melbourne. But if you want good money for your car then car wreckers St Albans is the only place for you. After that, you don't need to research about other car wreckers. It is because we pay up to $10,000 cash for cars including free pickup service.
To know how much cash for wrecking your car, you need to contact us for free evaluation. We will not only let you know the price of your car, but we will also update you when we can come and pick it up. If you agree with us then book your car for pickup on same day.
When you decide to sell your car to a cash for car company, make sure that the company is trustworthy, reputable, and has been around for a while like us. Car wreckers St Albans is fully licensed and authorize car buy who can pay cash for all scrap, old, junk cars in St Albans.
You can call us during our business hours. Otherwise you can send an email with your inquiry and details.
How It Works
1- Get Free Cash Quote
Contact our team for free cash quote and see how much cash you can get for your car.
2- Accept Our Offer
If you are delighted with our car evaluation then organize a date and time for your car pickup.
3- Signing Paperwork
Upon arrival, share your photo id for paperwork and we will ask you to sing on it.
4- Receive Payment
Share your bank details and we will transfer the fund straight into your car with receipt.
5- Car Removal Time
Its time for good bye. Give us your car keys and we will pickup your car on the tow truck.
Free Car Removals in St Albans
With car removals St Albans, you can get the finest car removal service for your damaged, scrap, old and junk car whether it belongs to you or someone else. We never leave our customers disappointed because car removal is special not only for you but also for us. If you are looking for a reliable car removal company that can assist you in removing your car or truck, then Car Removal St Albans is your solution.
There are many companies who claim that they can remove cars on same day but only a few of them actually deliver on their promise. One of the best qualities Car Wreckers St Albans is that we offer a very fast and convenient way to get rid of your junk cars. The best part about hiring a car removal service from Car Wreckers St Albans is that you will not have to spend time waiting for the vehicle to be collected and removed from your place. As we can come within one hour to remove your car. Remember, we cover all Melbourne Metro Suburbs for our free car removal service.
Why Choose St Albans Car Wreckers
First of all, we have an excellent customer care service which will not only help you in finding the right part of your car but it will also assist in getting the right price for your car. Meanwhile, there are no secret charges or hidden costs in any case. Nevertheless, we have a team of professional tow truck drivers and mechanics who are all professional and well-trained. Apart from that, Car Wreckers St Albans buy all cars for wrecking and you can buy parts at a very reasonable price compared to new or aftermarket one. You can also call Car Wreckers St Albans as cash for cars St Albans because we give cash for buying cars, vans, trucks and utes.
We Buy All Cars, Vans and Trucks
The good news is that we accept every car. Some of them we use for parts and a few of them we use scrap metal. Once we have determined the make, model and age of the car, we will come up with a free quote. The quote will vary depending on the type of damage to the car, the weight of the car and the location of the wrecking yard. We can pay you some extra if you bring your car to us. Otherwise, we will come to you to buy your car without any additional charges.
We Wreck All Makes and Models
Car Wreckers St Albans are not limited to some specific model. Instead, we purchase and buy every make and model. Besides, we wreck every car, van, truck, 4wd and bus for parts and metal. So, if you want to sell your car for wrecking and looking for some parts, we are the best place to contact. Below are some famous car makes that we wreck in St Albans salvage yard.
Used Spare Parts St Albans
You can contact our car wrecking yard directly if you would like to purchase some car parts. This can save a lot of money since you are dealing directly with the company instead of visiting our car yard. All in all, if you are looking to purchase a salvaged car part, just tell us car make, model and year of the car along with part number. And we will check it in our database. If we didn't find it, we will pass on your inquiry to our wrecking group and someone will get back to you if they find it.